Social
Emotional
Learning
Supports

Pathways to Positive Connections is a collaboration between Public Health Management Corporation and FIRST UP-Champions for Children and is funded by the William Penn Foundation.
---
Pathways
to
Positive
Connections
Are you looking for social-emotional supports for the children, families, and staff in your program?
Do you need…
timely responses to challenging behaviors in the classroom?

tools to expand your children's social skills?

strategies to reduce turnover in your program?

methods to increase your teachers' competence and confidence in trauma-informed care?
Pathways to Positive Connections is a new support for Philadelphia child care and early learning teachers and administrators to increase social emotional learning in classrooms and programs. Tiered supports of professional development, communities of practice, and practice-based coaching will be offered. Practice-based coaching will be specific to implementation of the Pyramid Model at the classroom or program level. Coaching opportunities are limited and will be available through an application process. Each tier of participation offers an opportunity to demonstrate achievement of cross-walked Keystone STARS standards and is open to any provider type and any STAR level.
How can you participate?
Tier 1 - PD webinars will cover introductory Social Emotional Learning content (any location)
Tier 2 - Communities of Practice will offer peer discussions on a variety of Social Emotional topics and will be provider-interest driven (Philadelphia specific)
Tier 3 - Coaching and PD will incorporate tools of the Pyramid Model framework to achieve the intended results (Philadelphia specific)
Within Tier 3 there are two options:
Option 1 -  Single preschool classroom supports that will provide coaching and PD to teacher(s) as well as an administrator within your program. Choose this option if you want to learn more about implementing Pyramid Model practices and you only want to focus on one classroom for now.
Option 2 - Program-wide Positive Behavior Intervention Supports (PBIS) track. Choose this option if you already have several social emotional learning strategies in place and your staff are all-in with implementation.
CLICK HERE to view the slide deck from the information sessions. 
CLICK HERE to read the FAQs from the information sessions.
Tier
1
Professional
Development
Join us for free virtual social emotional learning trainings. Session and registration information coming soon!
Tier
3
Practice-Based
Coaching
CLICK HERE to apply for Pyramid Model Practice-Based Coaching for either a single preschool classroom or program-wide model. 
Or use this QR code to apply.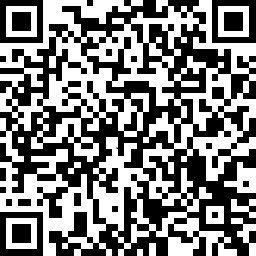 Applications are due FRIDAY, OCTOBER 7, 2022. Notifications will be sent out on or around MONDAY, OCTOBER 17, 2022.
For
More
Information
Email us at EarlyChildhoodPBIS@phmc.org